Hairstyle trends are ever changing. Every year, models whip out a bunch of new hair styles on the runway just to inspire us! Today we have collected a few hot hairstyles from the runway that may interest you. What we have noticed is that, these runway styles never seem to go out of fashion and are always in vogue.
So read below to know more about top runway hairstyles:
1. Super Sexy Volume:
Models like Cindy Crawford and Claudia Schifferare are always on covers everywhere! Big hair used to be the trend dominating the 90s. And it is now back this year with a bang! If you have big hair, you are lucky enough to be born with big hair then try this stunning look in the comfort of your home just with a dryer, rolls and mousse.
2. 60s It Girl: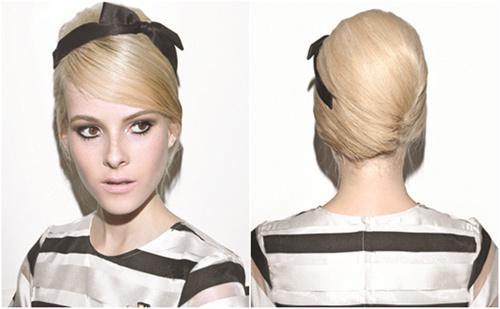 The famous 60's hairstyles are now getting gaining popularity again. Models like Edie Sedgwick are inspiring this style on the runway too. Just as 2013 hairstyles will be looking back to the 90′s, this year's trendy styles are also inspired by the 60s. Edie Sedgwick—a model, heiress and one Andy Warhol's muses—was also the inspiration for Marc Jacobs and the Louis Vuitton spring 2013 runway hair.
You can try this with a dry shampoo, a hair spray and start making bird nest over head by pulling and wrapping.
3. The Peak A Boo Braid: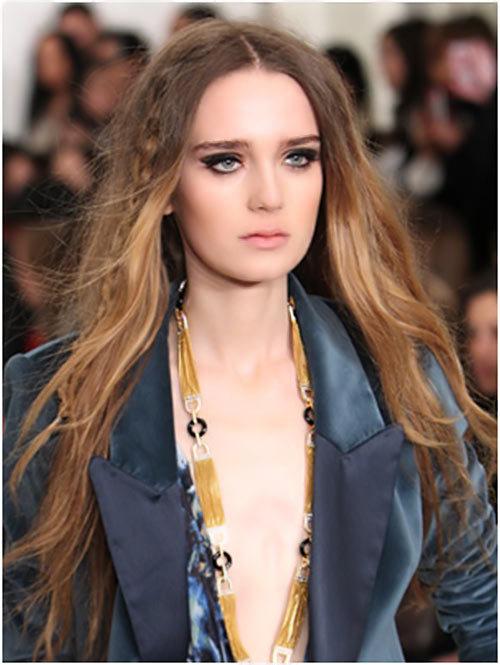 The fastest and easiest way to have a fun style is with this Peekaboo style simple braid near your ears.
4. The Plaited Headband: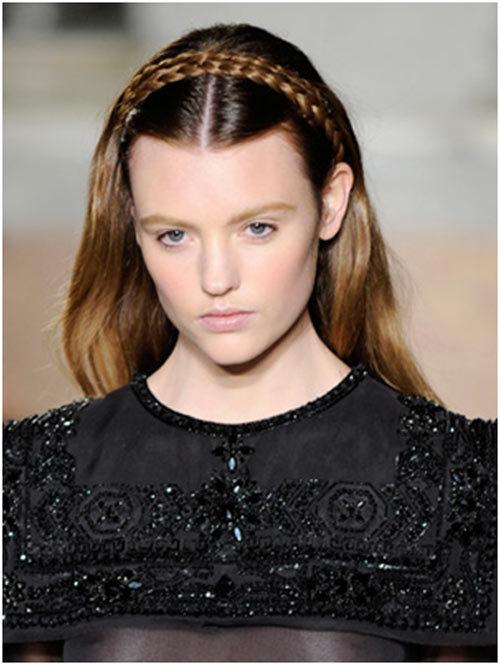 This cutest looking plaited hair style can suit any occasion and can be achieved with two braids made near your ears and pulling them over the head just like a head band to the other ear.
5. Braids and Ponytails: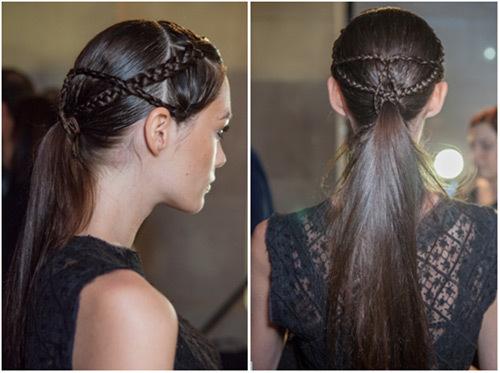 This hairstyle looks cute and easy to maintain. The picture clearly shows that you can achieve this style by taking hair in sections and then braiding them. You can then pull them to the desired place and pin them up. Follow this by making a ponytail of the rest of the hair.
6. Trendy Ponytails: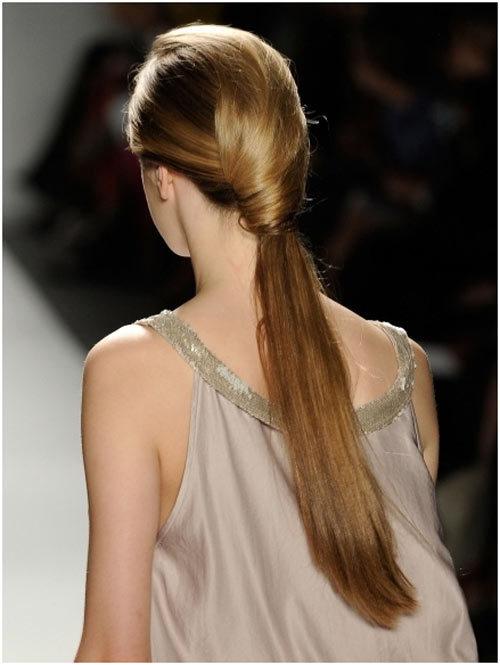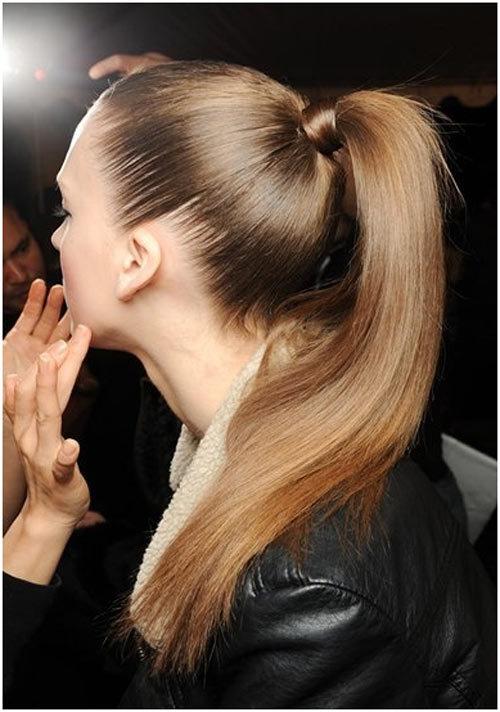 Isn't this a super trendy and super sexy ponytail? It's suitable for all occasions and very easy to carry. All you need to achieve for this hairstyle is to get the twisting, wrapping and tying right.
7. High Bun: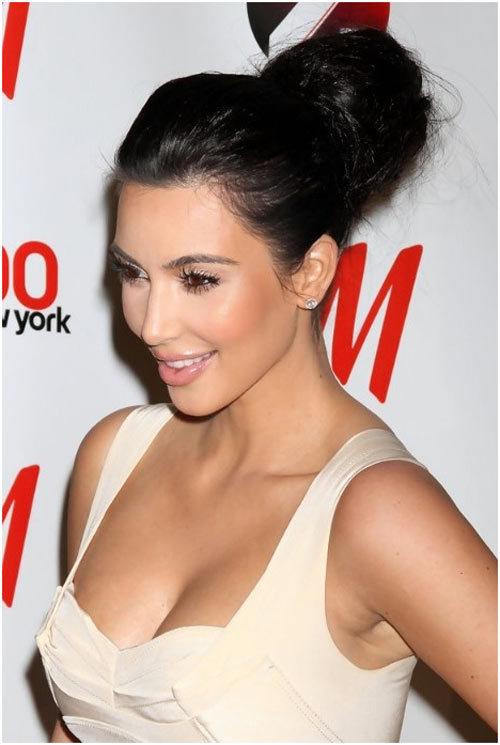 This style seems to be super sexy, doesn't it? It is one of the runway updo hairstyles that has all the hair tied tightly backwards making a bun. The bun portion of the hair is coloured. So try this hair style with your chosen color and flaunt it.
8. Braided Bun: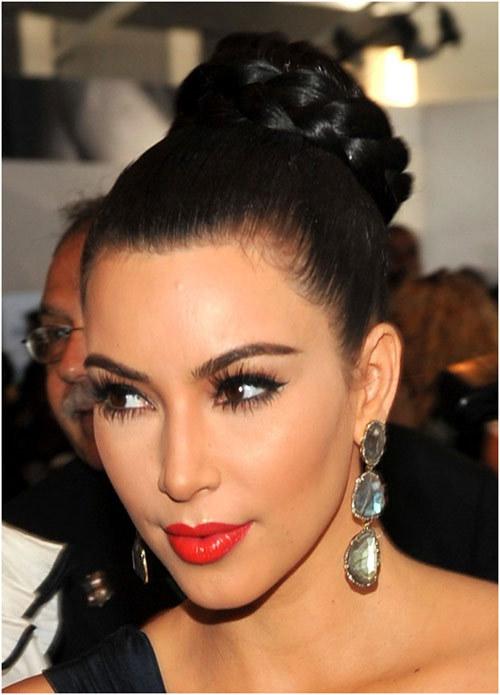 Buns are very popular these days. If you are adding a braid to them, it will certainly give you a super gorgeous look. Wear it to the party with a suitable dress and accessories and you can be guaranteed of the head turns.
I hope this article will help you pick a hairstyle that suits your personality, thus helping you show more of your confidant personality.